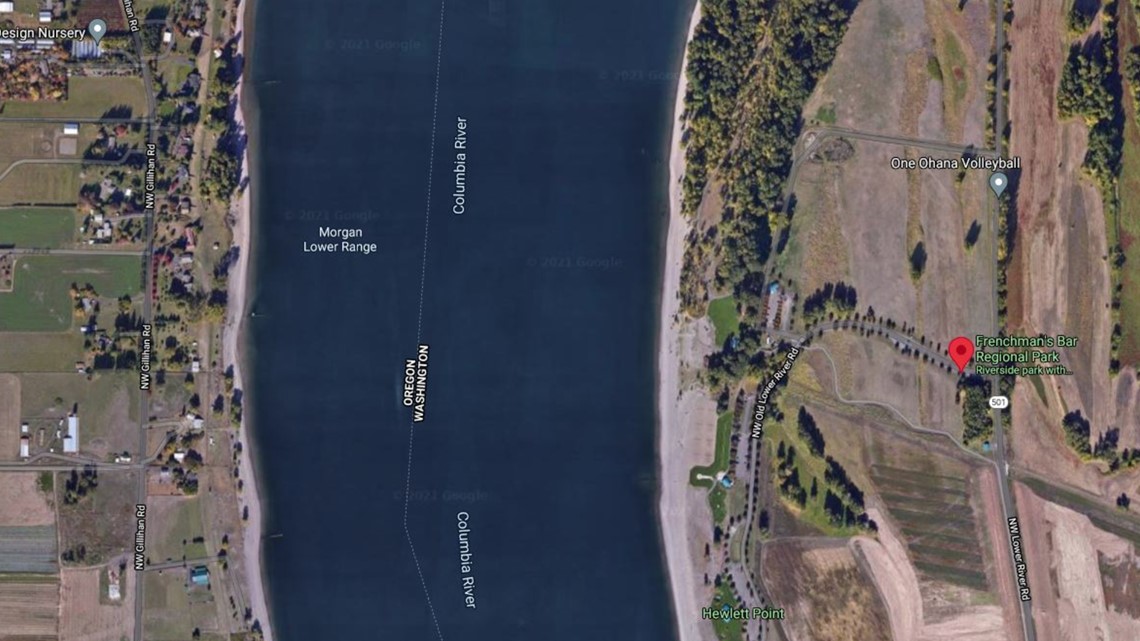 A man in his twenties passed within 15 feet of shore at Frenchman's Bar in Vancouver and did not ascend.
VANCOUVER, Wash. – Search and rescue teams searched for a man who had potentially drowned in the Columbia River on Sunday evening, but could not find him.
Witnesses called 911 around 5:45 p.m. Sunday and said a man in his 20s fell underwater about 15 feet from shore at Frenchman's Bar in Vancouver and did not come back up. Friends of the man said he was not a strong swimmer and did not wear a life jacket.
Several agencies in Vancouver and Portland responded and the Coast Guard was notified. A large group of people by the river also attempted to locate the man.
Rescue teams searched for the man with grid-searching swimmers and boats dredging and using radar to search for the river. The crews switched from rescue operations to recovery operations after about an hour. Sunday evening, the man had not been found.
The Clark County Sheriff's Office has resumed the search to continue diving operations.
The Vancouver Fire Department has said it wants beachgoers to know that local river currents can be deceptively strong and advises people to wear life jackets for added safety.
LOOK: KGW titles on demand