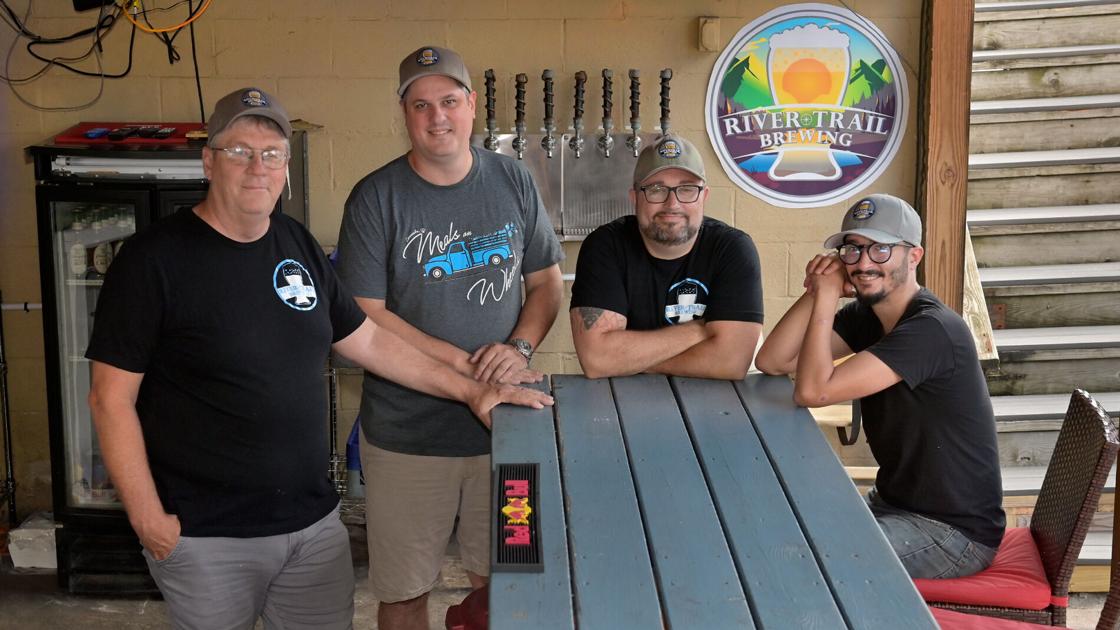 Under new owners, the old Pig Iron Brewing in Marietta began a slow metamorphosis as River Trail Brewing.
The owners of 551 Grill in the town of Lancaster purchased 40 E. Front Street Restaurant and Bar at the end of August and have already done some minor renovations while revamping the menu to focus on seafood. Longer-term plans include closing an outdoor bar, adding an on-site bakery, and installing a take-out window with a breakfast menu for people using the nearby river trail. .
A new off-site brewery is also planned. Until then, River Trail Brewing operates through contract brewers for its own beer, which is featured alongside other Pennsylvania-made beers, wines, and spirits. The old brasserie upstairs will eventually become the bakery.
River Trail Brewing is owned by Chuck Trissler and his son Craig, as well as Drew James and Brian Tribbitt, all owners of 551 West in Lancaster. This city restaurant opened in 2012 and then completed a major renovation in 2019.
Chuck Trissler, who lives in nearby Maytown, said the owners were looking to open another restaurant and were drawn to the expansive outdoor spaces at the Marietta Restaurant and Bar, which can seat more than 200 people standing.
An indoor dining room can accommodate nearly 50 seats, including 14 seats at the bar. An upstairs dining room seats around 50 people, with room for around 30 more on a terrace on the second floor.
The group of owners paid $ 375,000 in August to own the restaurant. Pig Iron Brewing was owned by Eric Allman, who had converted it several years earlier from River Street Café.